Formats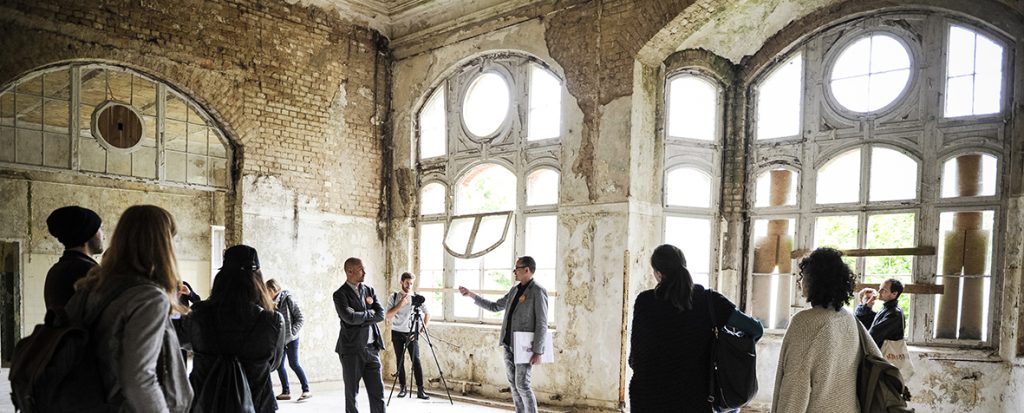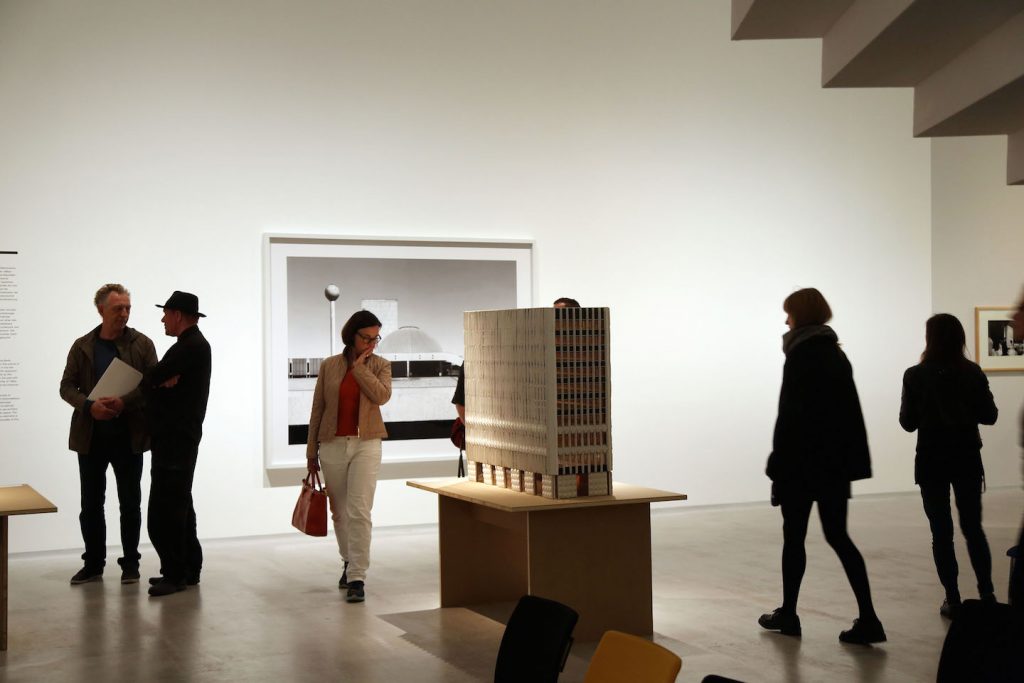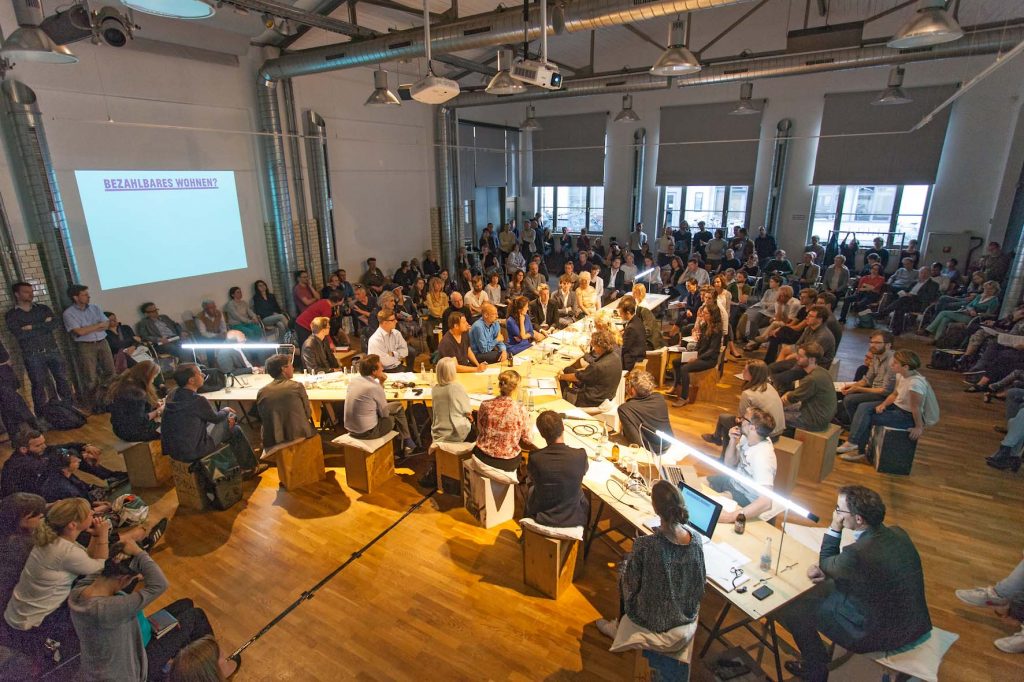 MakeCity has the potential to be one major step towards a new directive in user-based urban development – initiated via activism, architecture, design and the arts and reaching out to politics, economy and to all of us – the common people.
Jörg Stollmann, Vice Dean, Urban Design chair, TU Berlin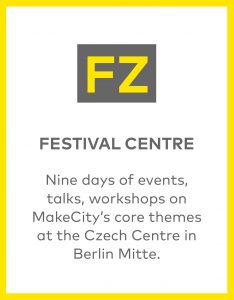 At the heart of Berlin Mitte, the festival centre will serve as MakeCity's main Urban Hub over 9 days – a site for screenings, discussions, keynotes and workshops by festival partners. Built in 1978, Věra and Vladimír Machonin's Czech Embassy building was a showpiece for architecture, technology and design. Here we build the bridges and links between the city-wide conversations and exploratory tours on Structures & Processes, Architecture & Space, Urban / Nature at the Urban Hubs and Studio Talks.
---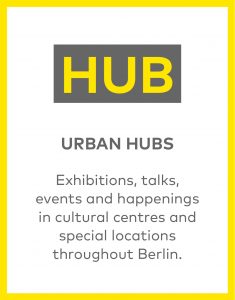 Acting as both thematic and physical beacons for MakeCity, Urban Hubs are mid- to large-scale sites that will make the most of the international network of talent and expertise that will be brought together within the city for the duration of the festival. Galleries, numerous European cultural centres in Berlin and innovative architecture and urban design partners will collaborate and bring about a range of activities – from exhibitions to bicycle tours to hackathons and debates.
---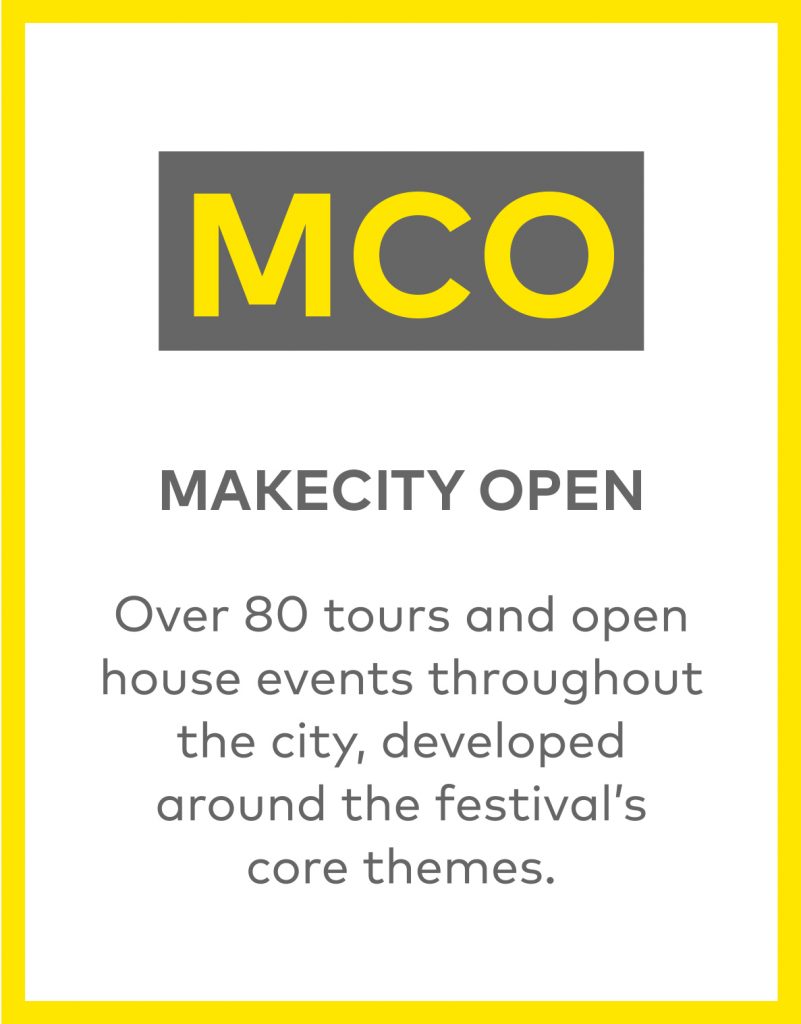 MakeCity Open encompasses behind the scenes tours and innovative Open House events that enable the general public to engage in exploratory conversations on city-making. Explore current urban design trends, discover pioneering spatial solutions and meet the architects and urban designers who are turning ambitious schemes into realised projects. Get inside groundbreaking projects for cooperative housing, ground floor developments and production spaces. Experience innovative reactivations of buildings and urban landscapes.
---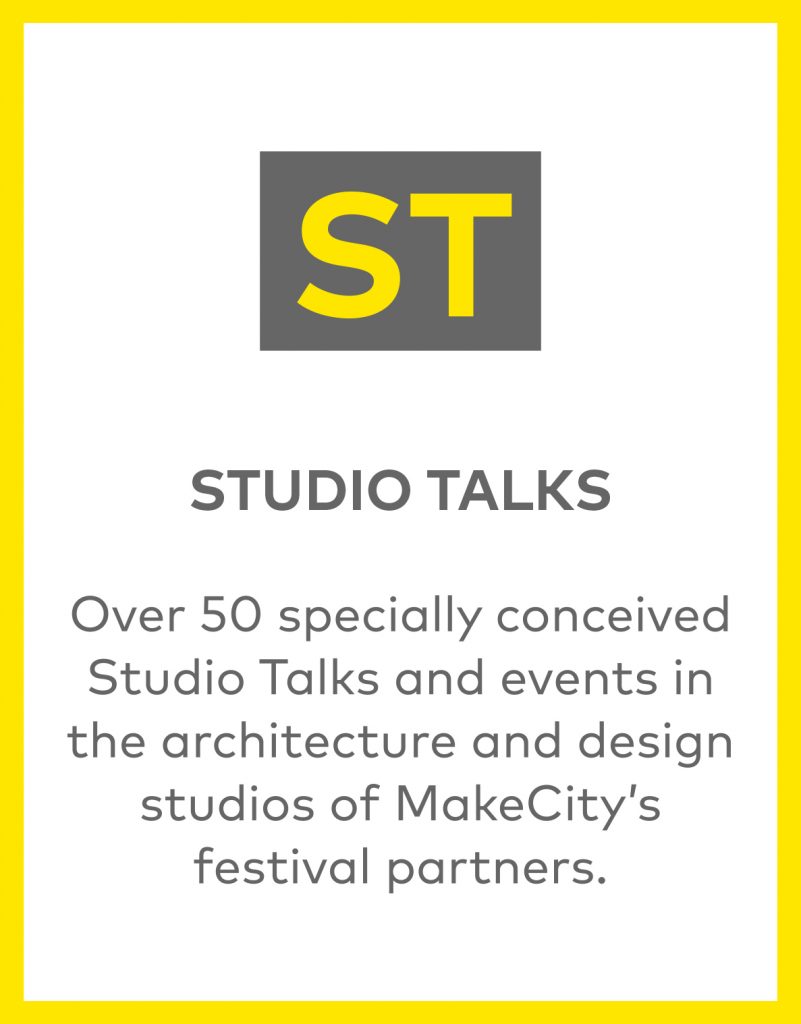 Over thirty architects, landscape designers and agencies will host events in their studios and workspaces. The MakeCity partners will do more than just present their own work: Studio Talks feature topics relating to "Berlin Remixing" with a special focus on international exchange and dialogue – right where new concepts and projects making city differently are generated. The format ranges from panel discussions and book launches to open workshops, barbecues, rooftop screenings and happenings – MakeCity has a Studio Talk for everyone.