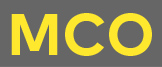 Gleisdreieck under construction ©Julien Lanoo-Atelier LOIDL
Urban Commons | Urban Living & Working

Triple Gleisdreieck-Conclusion
A citizens' park between luxury lofts?
LOCATION
Park am Gleisdreieck
Entrée Westpark
Schöneberger Ufer
10785 Berlin
Partner
Atelier Loidl, ROBERTNEUN™, HEIDE &VON BECKERATH
Language
English, German
Program
In 2013, the Park am Gleisdreieck was created on 25 hectares of land that lay between the Landwehrkanal close to Potsdamer Platz and the Yorckbrücken to the south. Since then the inhabitants of Schöneberg have gladly partaken in the recreation activities on offer in the landscaped park. The residential buildings nearby have been constructed according to differing circumstances: some were planned and built by cooperatives, some resulted from the activities of private investors and some were brought into being by international real estate developers. Such varied outcomes existing in such close proximity gives reason to question the role of urban planning.
Three architecture bureaus will try to reach a conclusion: landscape architects from Atelier Loidl will lead a guided tour through the park, while ROBERTNEUN™ and HEIDE &VON BECKERATH through the Am Lokdepot 6 and Flottwell2 residential buildings.
Recently published: "Gleisdreieck/ Park Life Berlin"
Booking