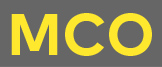 © SelbstBau e.G.
Urban Commons | Urban Living & Working

Alte Schule Karlshorst
Co-Housing Experiment faces social challenges!
LOCATION
Alte Schule Karlshorst Gundelfingerstraße 10/11 10318 Berlin Deutschland
Partner
Mietergenossenschaft SelbstBau e.G. Thommes Weißheimer Architekten
Language
German
Program
The centre of Berlin isn't the only part of the city that is changing rapidly; its outskirts also find themselves subject to urban transformation and the social challenges that come with it! The formerly abandoned school in Karlshorst is  a multigenerational housing project which represents a reaction against demographic changes and increasing rents. Its aim is for young and old to live together under one roof, where disabled residents and those in need of specialist care can feel included within a community. Residents in wheelchairs have the use of six accessible apartments whilst the entire property, with the exception of apartments at the top of the old school building is barrier-free. Erbbaurecht secures the future of the project until 2016, so take the opportunity to join the tour and discover the former school's past, present – and future.
Register: info(at)selbstbau-genossenschaft.de
Booking