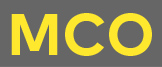 Urban Commons | Urban Living & Working

Bernauer Straße – Living at the Wall Memorial
Pioneers of a new property
LOCATION
Entrance Besucherzentrum Gedenkstätte Berliner Mauer
Bernauer Straße 119
13355 Berlin
Partner
Ticket B
Language
English
Program
In the shadow of the Berlin Wall Memorial and the rebuilt Chapel of Reconciliation, an award-winning development scheme has taken root. Incorporating what was once a strip of the wall itself, the memorial – designed by Sinai Landscape Architects – has received worldwide acclaim. This tour will introduce some of the new developments at the site:  Factory Berlin is a new creative hub for the city, a house with a theatre space designed by Roedig.Schop Architekten whilst Zanderroth Architekten have built an assembly of co-op houses at the site. Meanwhile the nearby Mauerpark combines examples of both commercial development as well as the self-organised projects led by cooperatives.
A Tour with:
Beate Quaschning sinai
Florian Koehl Fat Koehl
Wolfgang Thiessen Townhouse Bernauerstr.

Julian Breinersdorfer Factory Berlin
Sascha Zander
Janet Frenzel zanderroth
Daniel Thorban s1516
Booked out