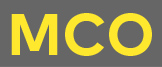 Tafelgarten: Behind the Hamburger Bahnhof © Yann Monel
Urban Commons

10 Years Woistdergarten?
Atelier Le Balto's Open Garden
LOCATION
Tafel Garten
behind the
Hamburger Bahnhof
Museum für Gegenwart
Invalidenstraße 50-51
10557 Berlin
Language
English, German
Program
For years, landscape architects atelier le balto have dedicated themselves to the task of developing Berlin's greatest asset – the undervalued, often neglected overlooked spaces in the city: courtyards, sites hidden behind existing buildings, abandoned parking lots. Drawing upon the existing "pioneer vegetation" of these sites, and adding only a few essential elements, they created for the project Woistdergarten? places for recreation and discovery. This project was self-initiated with the aim of developing four gardens at unexpected locations. Among these four, only one has been kept: the Tafel-Garten, behind the Hamburger Bahnhof, Museum für Gegenwart. The ten-year anniversary of the project will be celebrated with an Open Garden Party.
An Open Garden starting at 12.00. Please bring your Picnic-basket!
Concert at 15.00 und 17.00 : the Hamburger formation The favorit things with Kristina Bischoff (voice) and Martin Rischer (Guitar) and the Berliner Céline Bocquillon and Renaud Cayla in Problème de Luxe
No Registration Required