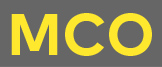 Kiez instead of obsession with profit! SPREEUFER FOR ALL! (CC BY-SA 3.0)
Urban Commons | Urban Open Source

Mediaspree vs. Spreeufer for All
Whatever happened to the 2008 citizens' petition?
LOCATION
Anlegestelle Schillingbrücke
Paula-Thiede-Ufer 10
10179 Berlin
Partner
Schiffskontor
Language
German
Program
Waterfronts in urban areas are a hot property. They're also hotbeds for conflicts of interests as the demands of a capital-driven, private real estate market compete with the needs and desires of the resident public. And so the story has unfolded along the banks of the Spree, with the riverside areas of Friedrichshain, Kreuzberg and Treptow becoming subject to intensive speculation in recent years. Whilst handful of "alternative" projects have managed to stem the tide a little for some pockets of the riverbank, the future for majority of the space by the Spree remains worryingly uncertain. For this Make City open event, join a representatives from various initiatives aboard Schiffskontor for a discussion and tour along the river.
A discussion with:
Christian Schöningh, Architect, Die Zusammenarbeiter
Dr. Michael LaFond, id22: Institute for Creative Sustainability
Jan Lerch, Journalisten, Yaam-Board Member
Carsten Joost, Alternative planner, Spree-Activist
Christian Grauvogel, Head of the Board Mörchenpark e.V.
Kirk Schoormann, CEO Schiffskontor
Ralf Steeg, LURI.watersystems.GmbH
Moderation:
Paola Alfaro d´Alençon, co-founder U-Lab (Urban Research and Design Laboratory)
Booked out