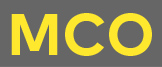 © Kleine Baumeister
Urban Open Source | Urban Living & Working

House-Detectives in Mitte
Bourgeois Houses, Townhouses or Plattenbau?
LOCATION
An der Nikolaikirche
Nikolaikirchplatz
10178 Berlin

Partner
Kleine Baumeister
Language
German
Program
House fronts tell the story of a building – its history, its function, and the materials and manner of its construction. Starting in the Nikolaiviertel, this tour will take a close look the different faces and the contrasting modes of living in Berlin's city centre that they represent. We will examine a diverse range of exterior forms – from historical fronts, plain facades, skyscrapers to shop fronts. The "little builders" who take part will make sketches, take pictures and discuss the different possibilities that arise from living between "large and small".
A Family expedition for Children +5 years.
Booking