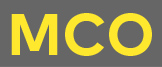 Illustration of the former airport rooftop's future use © Ziegert Roswag Seiler
Urban Commons

Shout it from the public rooftops!
Visions for use atop former airport Tempelhof
LOCATION
Flughafen Tempelhof
Hangar roofs of the former GAT-Bereich
Tempelhofer Damm 1-7
12107 Berlin
Partner
Tempelhof Projekt GmbH & Ziegert Roswag Seiler Architekten Ingenieure & Senatsverwaltung für Stadtentwicklung und Umwelt
Language
German
Program
The 1.2 km long semi-circular roof which follows the curve of the around a corner at the former Tempelhof airfield exemplifies innovation that was well ahead of its time. According to the plans drawn up in the 1930s by architect Ernst Sagebiels, the hangar roofs were designed to accommodate approximately 100,000 flight shows spectators. The now defunct airport may no longer play host to such events, but that hasn't stopped a team of experts led by the office Ziegert Roswag Seiler developing a concept for reuse of the hangar roof – making it accessible to Berlin's residents and visitors alike.
This tour will gives its participants the chance to explore the both hangar roof and visitors' terrace, as well as one of the unfinished stair towers, whilst the architects provide an overview of the rooftop's history and plans for its future integration into the city's urban reserve infrastructure.
Speaker
Manfred Kühne Senatsverwaltung für Stadtentwicklung und Umwelt
Gabriele Kaupmann Tempelhof Projekt
Eike Roswag Ziegert Roswag Seiler Architekten Ingenieure
Booked out
[ssba]