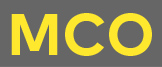 © Jan Bitter
Urban Commons | Urban Living & Working

Container community
Which is more important: privacy or community?
LOCATION
EBA51, Frankie & Johnny
Eichbuschallee 51
12437 Berlin
Partner
Holzer Kobler Architekturen Berlin GmbH
Language
English, German
Program
Containers are the symbol of a globalized world – vehicles for unlimited growth and anonymous trading. Holzer Kobler Architects have planned a student container village that the challenges the typical conception of what container space can be, instead turning it into an open environment for everyday exchanges. Traditionally accepted typologies of just what living and working space should be questioned – as should the resultant values which are then attributed to privacy and community. This studio talk will focus upon a project that does just that: student community EBA51, located in Berlin-Plänterwald , which has been nominated for this year's Mies van der Rohe Award for European Architecture 2015.
Register: melchior(at)holzerkobler.com
Booking