Flussbad, a 1.5 km strech of riverbank in Berlin Mitte
- a public swimming pool in 2020? ©Realities United
Urban Commons | Urban Open Source

FLUSSBAD TALKS #1
How to Empower an Idea
LOCATION
Czech Centre Wilhelmstraße 44 / Entrance Mohrenstraße 10117 Berlin
Partner
Flussbad Berlin e.V.
Language
English
Program
Panel Discussion
Berliners are increasingly attracted to the idea of being able to swim in the Spree River. Politicians have also discovered the project's significance for the city's development. The Flussbad Berlin association has been assigned the task of realising the project as part of the "National Urban Development Projects Programme" launched by Germany's Federal Ministry for the Environment, Nature Conservation, Building and Nuclear Safety and the Berlin Senate Department for Urban Development and the Environment. Flussbad Berlin has called on three architects and designers with extensive experience in developing intelligent strategies for socially relevant projects, to lecture and discuss the project.
Sponsored by: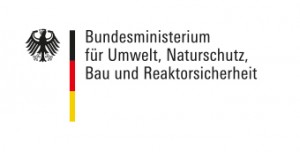 SPEAKER
Van Bo Le-Mentzel (DE) Berlin-based designer and social activist (Hartz IV furniture, Karma Chucks).
Franz Sumnitsch (AT) From the Vienna-based architects BKK-3 (Sargfabrik).
Rainer Hehl (DE) Berlin-based architect and urban planner specializing in developments in emerging territories with a focus on Brazil.
MODERATION
Ilka and Andreas Ruby (DE) Founder of the "textbild" agency for architecture communication.
No Registration Required